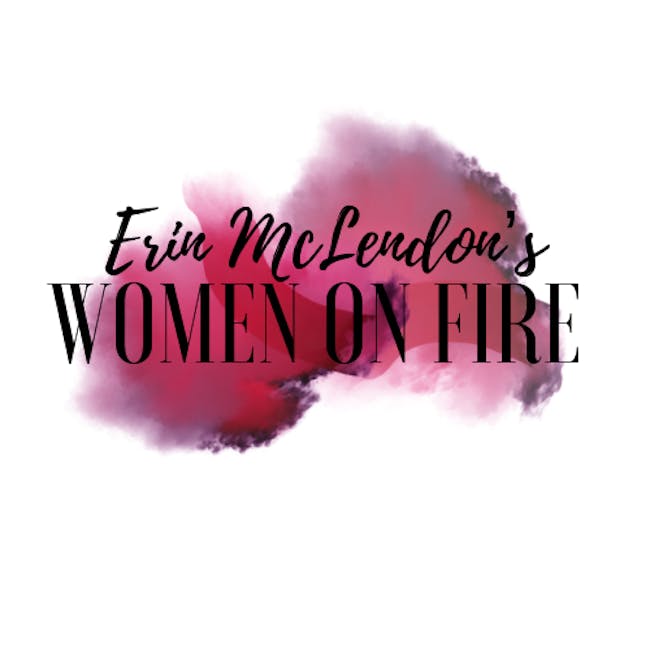 Erin McLendon
Josey, April Kry, Catalina, Chelcie Gette
$10.00 - $12.00
Sales Ended
Erin McLendon's Women on Fire with Josey, April Kry, Catalina, & Chelcie Gette at EXIT/IT
Created and hosted by rising Americana/country artist Erin McLendon, Women on Fire serves as a pivotal platform for local female musicians and entrepreneurs to share their talents.
McLendon, was inspired by all of the talented women she works with that don't get enough credit in Nashville. "I wanted to create a collaborative space that was not just country or pop; I wanted to have something that is open to all genres. Not only is this a regularly occurring event, it also showcases female businesses in town, including the production company that helps me put on the event, Siler + West", McLendon says.
-
no refunds - no exceptions. lineups and times are subject to change. valid government-issued photo ID required for entry. tickets available at the door (if not sold out). no re-entry.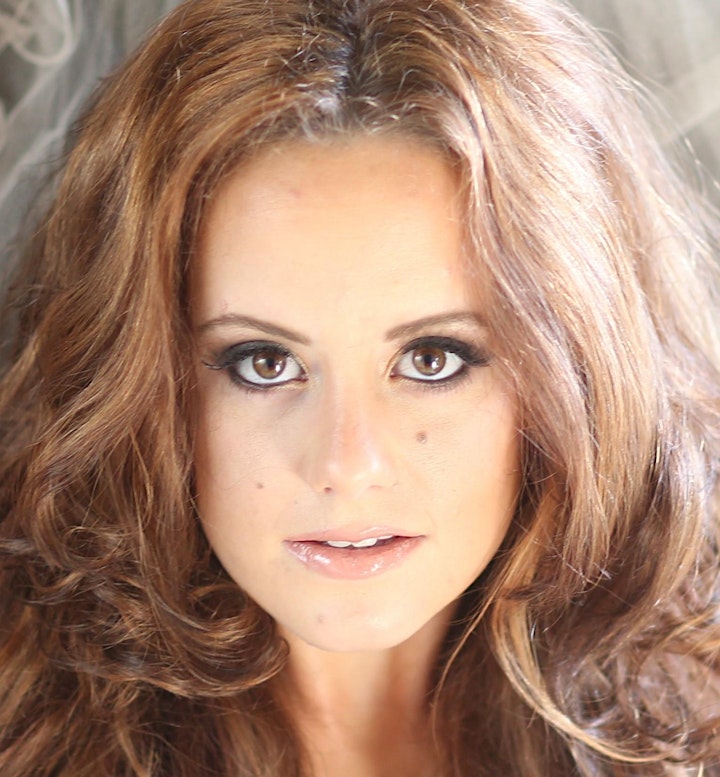 Erin McLendon
Erin McLendon is a walking, talking poster child for Girls Just Wanna Have Fun. She believes in love, magic, frolic and play, and she dreams BIG! Her childlike outlook on life is not only a quality that defines her quite nicely, it is the combination of her wit, wisdom and love for humanity that is equally endearing. The young twenty-something singer/songwriter from Durham, NC is a 2012 Belmont grad that earned her Bachelor's of Music degree in Commercial Voice (with an emphasis in Music Business); Erin knows her business and she continues to study music as an extension of her personal and artistic growth. She divides her concentrations to pursue her own ambitions and pursuit while teaching voice to other young hopefuls who share the very same passion to perform. As nerdy as it sounds, I analyze all music. I take from all music. I know musical theory; I know the rules. ...and I can easily identify various musical styles. The recording artists that I͛m really drawn to however, don't necessarily follow the rules. Some were never professionally trained; some don't write lyrics that rhyme and some just make up the music as it flows. Some of my musical influences, and personal favorites, knew very little about music, theory, or even writing, but they managed to change it and made history. To me, that͛s art and that͛s the music I want to create. Erin gravitates toward various genres and styles, embracing classic trendsetters such as The Beatles, Jimmy Buffett, Aerosmith, Celine Dion, Tina Turner, Aretha Franklin, Reba, Brad Paisley and even the soundtracks from Tarzan (Phil Collins), Phantom of the Opera (Andrew Lloyd Webber) and Hamilton (Lin Manuel Miranda). A talented songstress and accomplished artist in her own right, while Erin knows the ins and outs surrounding the mechanics and mathematics of music composition, production and technical musician throws, she purposefully switches gears to intertwine smart, simplicity into her deliberate sparse recordings. There is so much we can do with music - either in taking a minimal approach, or going big band; we can pour our hearts and emotions out in 3:20 and as someone who studied music, I so enjoy every aspect of the creative concoction! While I͛m comfortable in both styles; I just rather enjoy raw clarity in what I write and record. Erin's passion for the musical art was deepened when she discovered her knack for songwriting in high school - students were asked to write a song about the Vietnam War while studying the cultural movement of the era. The assignment was an effortless overnight success for the 15-year-old. Erin performed her assignment - her first original tune - before her class the very next day and then again for the entire school as part of a Veteran's Day celebration. She began performing with a band launching her music career as a paid performer in her junior year. ...and she never looked back.
Now a Music City resident, Erin has become an integral part of the music scene. The Nashville songwriting community and various music industry organizations have welcomed her talents. She has enjoyed collaborations with Britton Cameron, Bryan White and Mike Marcum. Erin released her first, independent, full-length album (titled FIRE & WINE, produced by Stephen Leiweke) in 2015. The album became a Top-100 New Country Album (Art Of The Mix Chart) in 2016 and Erin received recognition with Female Of The Year, Americana Album Of The Year (FIRE & WINE) and Song Of The Year (You're The Only One) nominations from both the IMEA (International Music and Entertainment Assoc.) and Nashville Universe Awards. Erin has been invited to sing our National Anthem at political conventions and various events; she has performed at the National Constitutional Party Convention, Special Olympics (Durham, NC) and at Middle Tennessee, Belmont and Duke Universities to name a few. Erin paints from a colorful palette catering to Americana, Motown, folk, rock and pop music enthusiasts with eclectic taste (even those who have a love for theatre). Her new album, MAKING IT UP AS WE GO, is an uncomplicated assembly of puzzle pieces from her life - a self-told original story (but much like the rest of us), she takes life one-day-at-a-time with optimistic preparedness for the unexpected and the unknowing. None of us know what will actually happen in the next hour, the next day or the next year. We can plan it out but, we have no idea what͛s going to actually happen and so, realistically, we all make it up as we go - according to plan or not. The new project is an Erin McLendon signature - deliberately and refreshingly light in production and airy in delivery. With tracks titled When God Made A Woman, I'm Not Giving It Back, You're The Only One and Honolulu Love, Erin highlights her natural ability to incorporate her classical technique with her bubbly and quirky imagination. Her interesting, clever, yet relatable lyrics and storylines make for a welcoming, intriguing and uplifting listen. The instrumentation adds musical personality with tick-tock guitar licks, tribal drum beats, dancing ukulele, trickling piano, knee-slaps and buttery la-la-la-la-love vocals. I'm not just a ͚character͛ who portrays the storylines on this album. I wrote these tracks at a very good place in time in my life and recording this album was another step in figuring it out, I poured every bit of me into this project; it͛s carefree; it͛s honest, it͛s me. Erin McLendon possesses "girl-next-door" familiarity, gleams with Hollywood sweetheart charm, and boasts with truth and realism in understanding exactly who she is as a person and a recording artist. MAKING IT UP AS WE GO mirrors her fearless and spirited personality through and through.
I've been blessed to learn to love myself. I'm just Erin with a lot of confidence and a big personality, and thats what I want people to learn about me through my music. My dance moves on stage can range from graceful to cringe-worthy and I own that because I͛m the same person on stage as the hot mess who runs to the grocery store. Devoting her energies and passion to be the best that she can be, on stage and off, Erin is creating her own path making it up as she goes. There͛s no question her confidence, commitment and direction will deliver her to the exact place where she needs to be at the exact time she is supposed to be.An artist works to create a unique place for themselves and genuinely cares about what they do and love what they do. I am that artist
Josey
Josey is a Nashville based artist born and raised in Houston, Texas. Recently crowned the winner of talent competition The Fame Chicago. She is a recent graduate of Columbia college Chicago with a Bachelors of Music. Her talents have led her to perform at numerous venues, some include The Chicago Theatre, The Metro, Auditorium Theatre, Rockwood Music Hall, Reggies, Uncommon Ground, Radio Cafe, Alley Taps, Belcourt Taps and House Of Blues. Josey has also performed with gifted songwriters / musicians such as Diane Warren, Corey Henry and Shawn Mullins. A few months after graduation Josey moved to Nashville to pursue her music career and songwriting further. She strives to create unique balance of soul, pop and alternative r&b. Josey sings to express, not impress. With her eclectic sound, soaring vocals and telling lyrics Josey is creating her own path within music.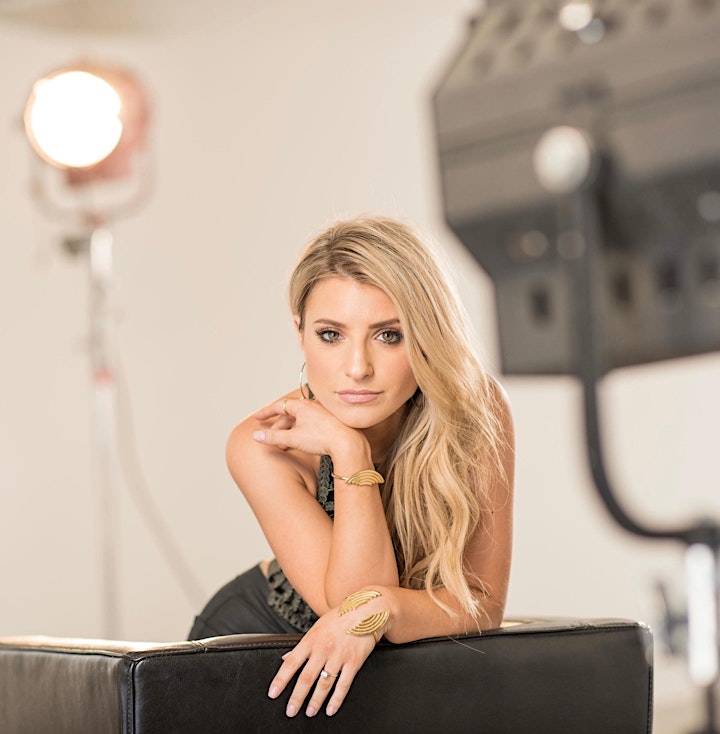 April Kry
"Tiny girl, big voice" is the label April Kry has taken on from a young age. At just five years old, Kry started her musical journey singing in church, alongside her father and sister. Her soulful voice has caught the attention of music industry greats such as, Jermaine Jackson of the Jackson 5, Phil Ramone, and Enya who she later sang backup for on Live! With Regis & Kelly. Following her move to Nashville after high school to pursue music full-time, April found her passion for songwriting started to grow as she began writing with Stephanie Bentley ("Breathe" Faith Hill, "Concrete Angel" Martina McBride), Blair Daly ("Clock Don't Stop" Carrie Underwood, "You Should Be Loved" Hunter Hayes) and many others as her circle continued to expand. Her first single "Fireflies" broke Top 30 on the Highway and was trending at #1 on Radio Disney. "I love being a positive role model for young girls" says Kry. And her latest single, "If Girls Ruled The World" speaks to just that - with themes of self acceptance and empowerment. Her sound is a soulful mix of country, blues and pop with lyrics deep enough to dive into. This little lady isn't like anything you've heard before.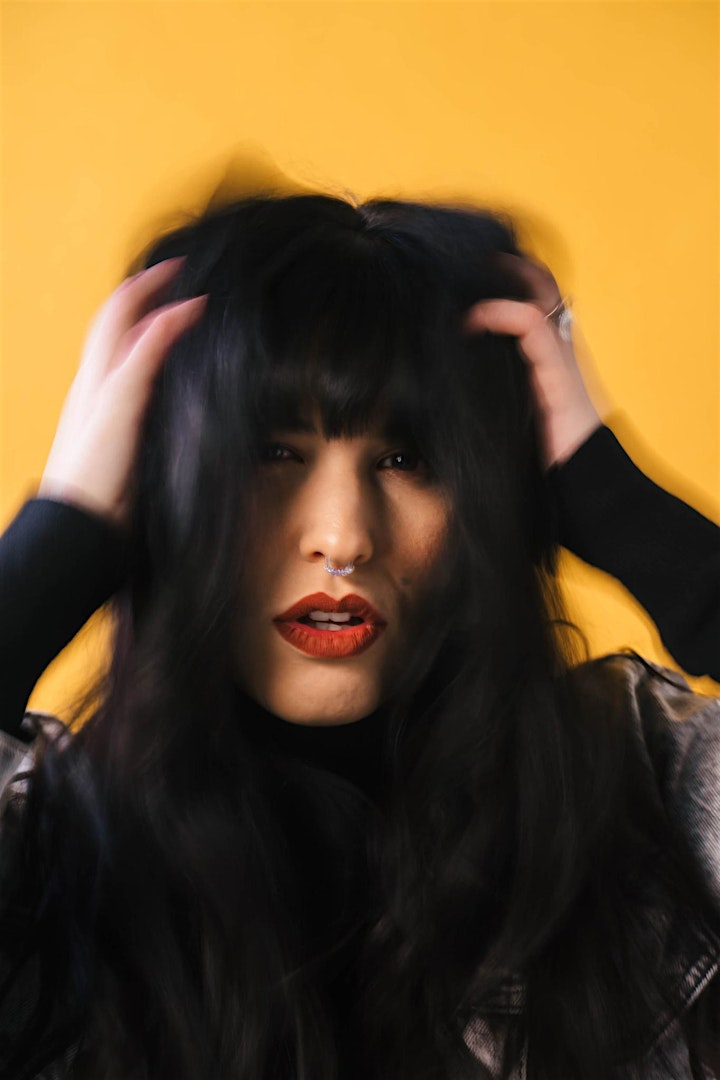 Catalina
Catalina's mesmerizing vocal prowess is showcased through her soulful writing and ever expanding soundscapes. This Chilean artist has the ability to capture the audience through her Latin-influenced soulful pop sound and live shows. When she takes the stage, Catalina bares her soul to all who are willing to accept it; displayed through her playful eye-contact, expressive face, and ferocious dance moves while being backed by an amazingly dynamic band. While her 2018 singles "Blood, Sweat, Tears" and "Think You'd Fool Me" introduced a whole new side to her musicianship, it is Catalina's new record that continues to showcase how far she can push the boundaries of musical genres. 'Multifacética' is giving listeners another taste of her eclectic sound as she share the dualities of life through music and lyrics, in English and Spanish. So far it's had great success with rotation on Lightning 100, streams on Spotify, and over 9K views for Passing Through The Palms on YouTube. Listeners have referred to the Catalina in this record as a Latin American version of Hayley Williams (of Paramore) or a Chilean Brittany Howard (of Alabama Shakes).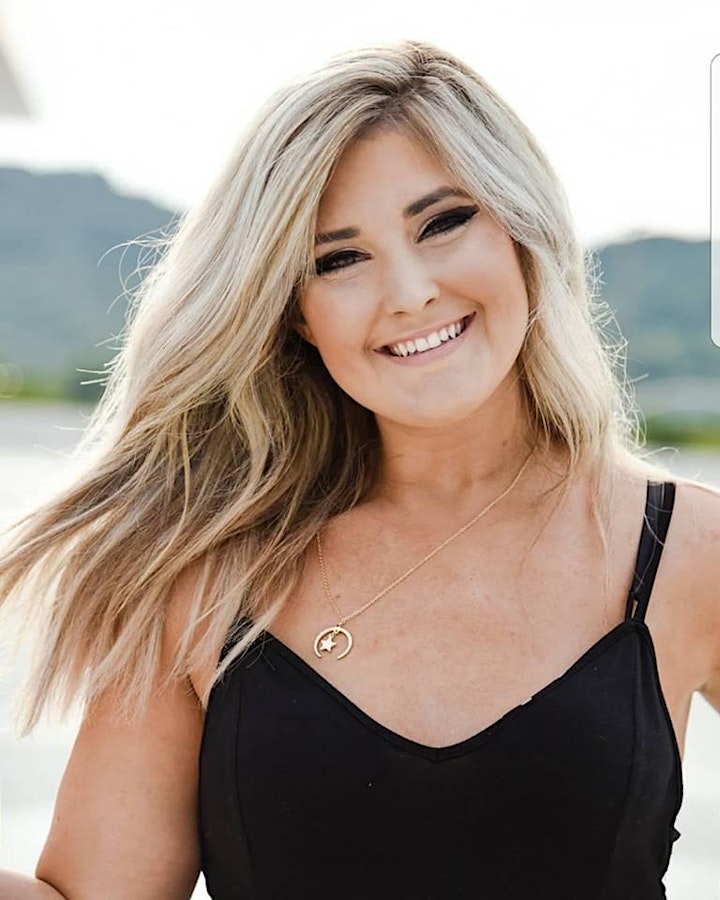 Chelcie Gette

Singer-songwriter Chelcie Gette currently resides in Nashville, TN. An alum of Berklee College of Music Chelcie cites this experience as the main jazz aspects of her music and vocals. Originally hailing from Erie, PA Chelcie has had the experience of performing with a multitude of musical groups from countless wedding bands in both Nashville and Erie, musical theater, to a synth-pop-rock band based in Boston, called Telelectrix!

For the past couple years Chelcie has focused on her own music and venturing into the world of artist development. With the current release of her first two singles "Goodbye" and "You're Mine", Chelcie is excited to finally be focusing on her artistry and releasing music of her life experiences as a 27-year-old woman learning and growing throughout her 20s.

Venue Information:
EXIT/IN
2208 Elliston Pl
Nashville, TN, 37203