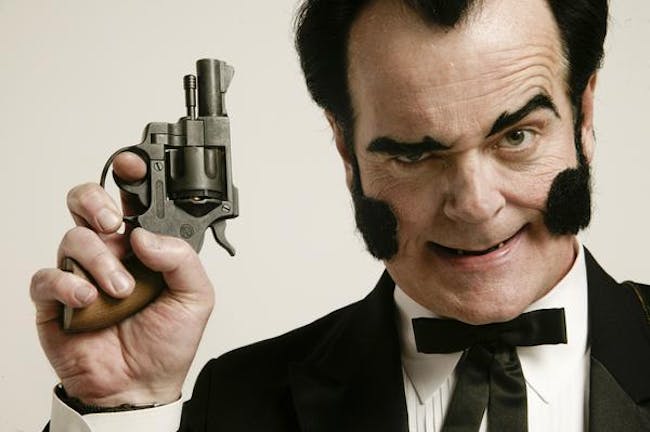 Unknown Hinson w/ Matt's Blues LIVE at EXIT/IN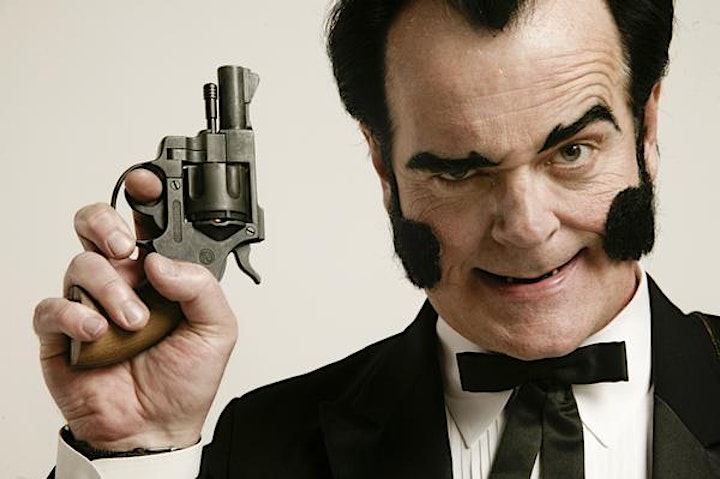 Unknown Hinson
While singing his own hilariously politically incorrect songs, Unknown Hinson plays guitar in a style incendiary enough to have Satan himself reaching for the antiperspirant. But don't dismiss him as a novelty act. He's one hell of a talent and has the music to prove it!
Looking somewhat like Dracula's nasty little brother who spent some hard years drinking and working as a carnival barker for a second-rate freak show, Unknown Hinson translates that vibe to his style of country and western-tinged psychobilly. The band is now touring nationwide, wowing audiences with outrageous and campy, white-trash persona and freewheeling, sleazy tone.
Hinson's most recent CD release, "Live and Undead", melds weepy twang, searing guitar riffs and lyrics that speak of love-gone-bad. Recorded at a sold-out show, an enthusiastic honky tonk crowd sings along with the King on every song. Raucous, theatrical and over-the-top, Unknown Hinson isn't just for the trailer park set anymore!
Unknown is gaining international notoriety in the 14-34 demographic as the voice of lead character "Early Cuyler" in the popular show from Cartoon Network - "Squidbillies". The first four seasons were so well-received that an immediate green light was given to future seasons. Check website for dates and time slots.
http://www.adultswim.com/shows/squidbillies/
Unknown Hinson is an international winner in the Independent Music Awards for his alternative Country track "Torture Town" from the album "Target Practice".
http://www.musiciansatlas.com
Unknown Hinson is also a featured artist for Reverend Guitars, representing them in many issues of Guitar Player magazine. A signature Unknown Hinson guitar is currently part of Reverend's celebrity instrument lineup. Full page interviews and photos of Unknown are in March and April 2012 issues of Guitar Player, and on guitarplayer.com www.reverendguitars.com
Upon his first performance at Rockabilly Revival, an annual festival in Austin, Tx, Rockabilly Magazine named Unknown Hinson as their "Find of the Year" www.rockabillymagazine.com
Check out YouTube for thousands of videos from various sources featuring the King of Country Western Troubadours.www.youtube.com/unknownhinson
Live interviews with Unknown Hinson along with his music are broadcast nationally on XM Radio's National Lampoon channel. (XM 154 along with FM radio partners). http://www.nationallampoonradio.com/
Sirius XM - Outlaw Radio has Hinson's tunes in regular rotation. The Bob and Tom show (Indianapolis/Chicago), the Regular Guys (Atlanta), along with Los Angeles' KIIS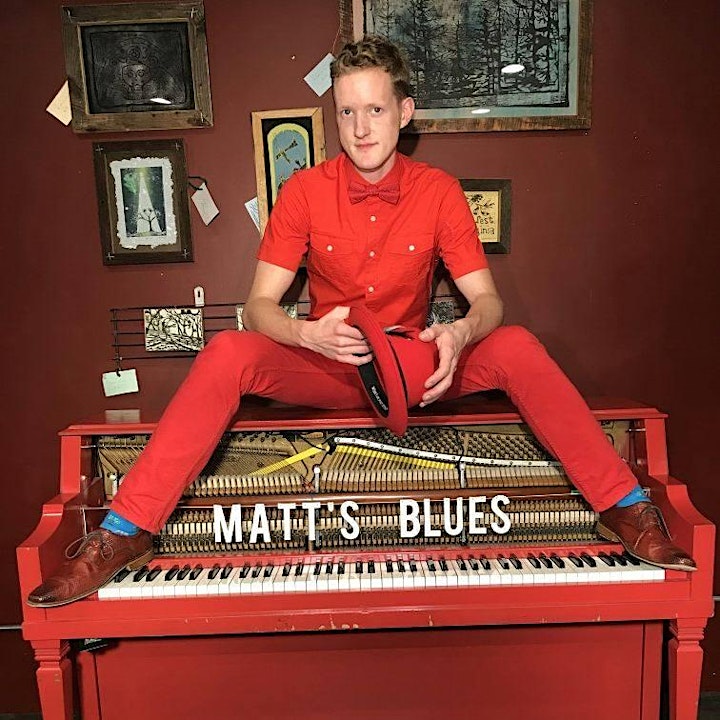 Matt's Blues

Matt Jordan is on a mission. Following in the fingerprints of the New Orleans piano professors, he has been called upon to create a sound of his own. Based in Fairmont, West Virginia, he is doing what he does best: piloting a cherry-red hot rod piano and setting the 88s on fire.

Two years and 220 shows with Reverend Horton Heat have honed him to a razor's edge as a performer. After meeting Jim Heath, Matt displayed his prowess on the piano and was hired to become a full-time touring musician. With Reverend Horton Heat, Matt traveled to each of the lower 48 states, Canada, and Europe, melting faces and tearing down stages in the most professional way possible.

A former military cadet and engineering student turned workin' man, Matt drew upon the inevitably colorful stories that accompany the truck driving trade to write, record and produce his first album, Two-Thirty Blues. On his own, his solo act 'Matt's Blues' is a blue-collar barrelhouse of contrasts: both manic and sorrowful, held together with comic old blues and vaudeville banter. While moonlighting as a piano mover, Matt refurbished and painted his 1964 red upright "Strawberry-Pie'Anna," which travels with him everywhere he goes, including his tours.

Matt's early musical memories were formed on long car rides, listening to golden oldies on the radio with his parents. His dad played guitar and loved The Beatles and his mom played violin and harmonized to old cowboy tunes. The flamboyance of James Booker and Billy Preston and the refined sensibility of Dr. John and Richard Tee stoked Matt's college obsession for gospel and New Orleans jazz. Meeting many of his heroes further fueled his drive to become an accomplished pianist.

Self-taught at first, Matt developed his chops playing organ for the Dennis McClung Blues Band. The strong talent and work ethic of local blues musicians Soup Camel and Freddye Stover helped shape his musicianship. Matt currently studies early jazz under Tom Roberts, former music director for the late Leon Redbone.

Matt has recorded with Reverend Horton Heat, Scuzz Twittly, Los Kung Fu Monkeys, Lucky 757, The Brains, Andrea & Mud, Pope Paul & The Illegals, Rev VJ Thesis, Ambur Rockell West, and The Jam Messengers. He is endorsed by VIBE9 In-Ear Monitors

No refunds - No exceptions.

Lineups and times are subject to change.

Any ticket suspected of being purchased for the sole purpose of reselling can be canceled at the discretion of EXIT/IN and/or Eventbrite.

Valid government-issued photo ID required for entry.

Tickets available at the door (if not sold out).

No re-entry.

Venue Information:
EXIT/IN
2208 Elliston Pl
Nashville, TN, 37203