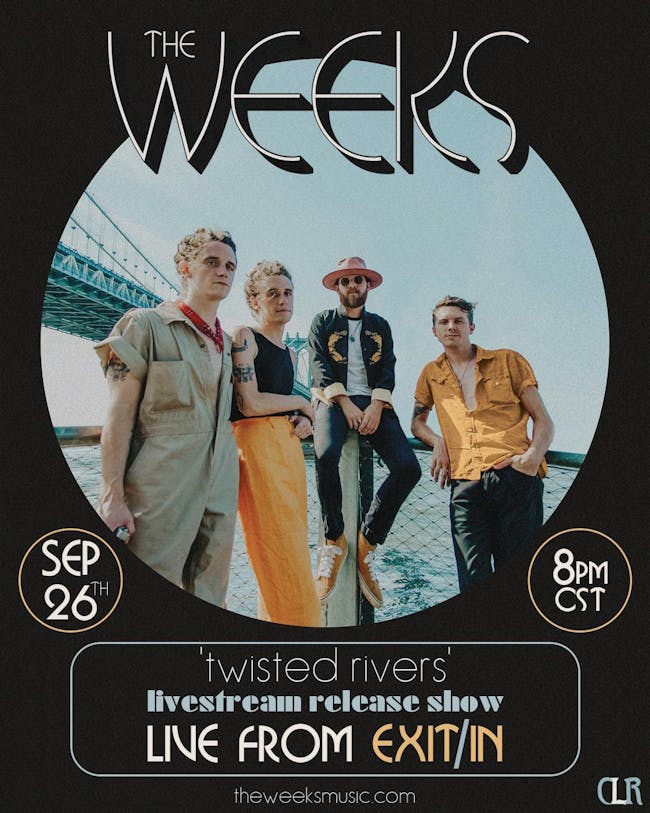 Stay/In Streaming Series with The Weeks
The Weeks Live Stream Giveaway:
Anyone that buys a ticket they will be entered into a raffle. Ten (10) folks will win a signed Twisted Rivers LP. One (1) will win Twisted River Bundle that includes -
BUNDLE INCLUDES:
Twisted Rivers Blue Signed Vinyl - Shipping Late November 2020
Twisted Rivers Digital Download - Sent out on/before September 4th, 2020
Twisted Rivers Black Tee (Printed on Bella Canvas)
Twisted Rivers Slipmat
Twisted Rivers Sticker Pack (2)
Logo Die Cut 2' x 4" Patch
The Weeks
Their most recent album, Twisted Rivers, was released September 4th, 2020 and includes features from John McCauley and The Watson Twins.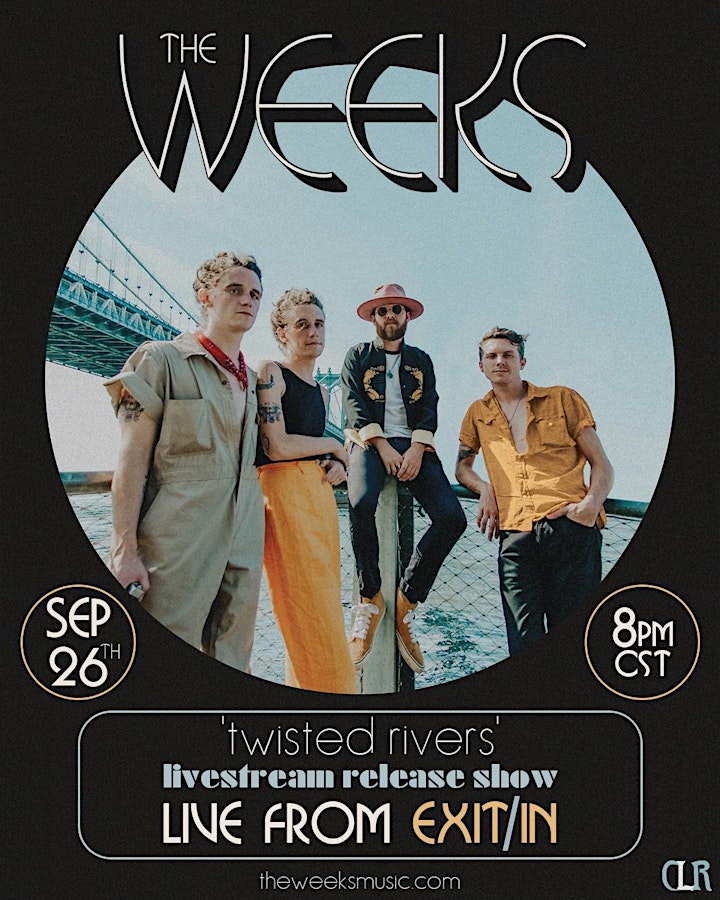 Venue Information: