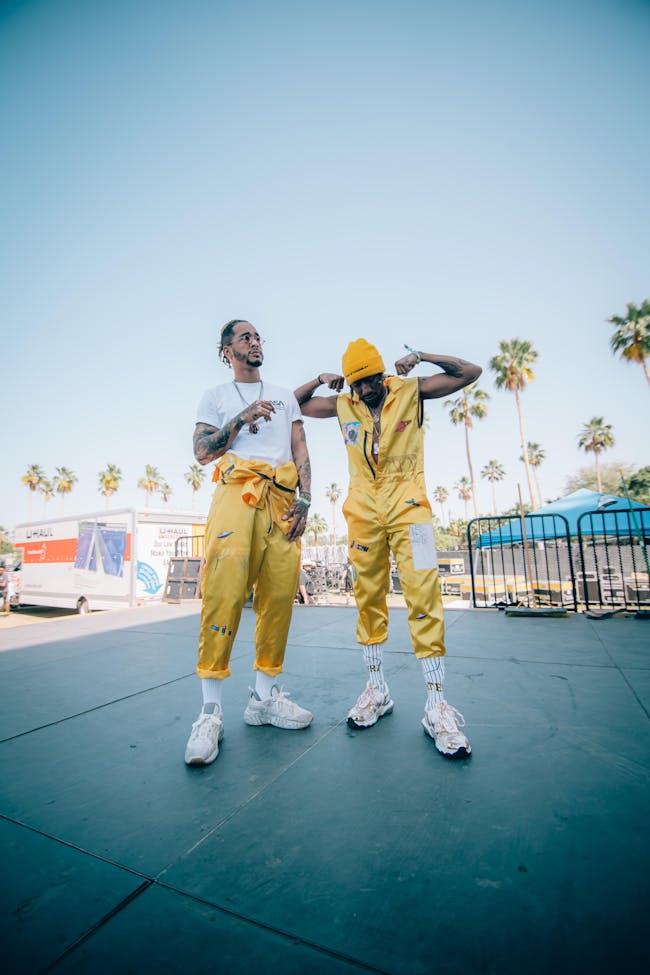 Social House w/ Colby O'Donis LIVE at EXIT/IN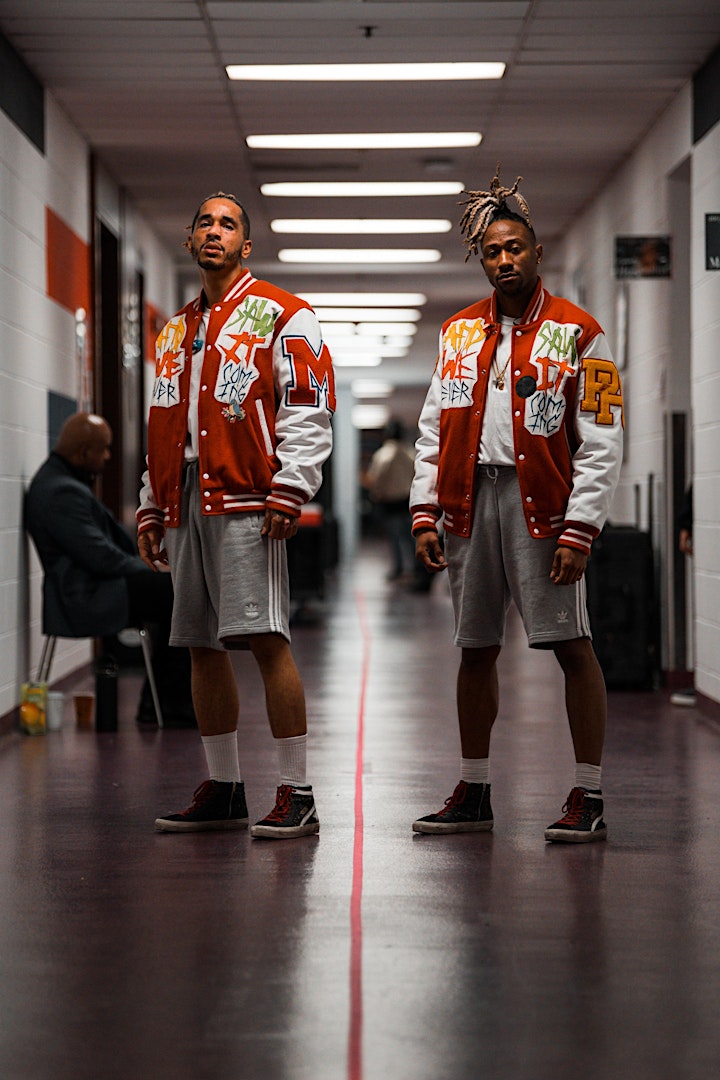 Social House
"Welcome home..."
As much as it embodies the musical union of individual singers, producers, songwriters, and multi-instrumentalists Michael "Mikey" Foster and Charles "Scootie" Anderson, Social House serves as a destination. It represents a place where genre lines disintegrate and co-exist in a hummable hypnotic harmony unlike anything else out there.
"It's a melting pot," says Mikey. "We pull from our collective influences. There could be a jazz vibe to the melodies, guitar rhythms from country, hip-hop production, or really alternative chord progressions. It's a fusion."
"The fusion is emotionally driven more than anything else," Scootie elaborates. "The sounds mirror whatever we're feeling at the time."
Both born and raised in Pittsburgh, PA, Mikey and Scootie initially struck a chord by sharing such feelings from behind-the-scenes. The musicians met by way of producer Tommy Brown, sharing a house and creative hub in Sherman Oaks, CA. Together with Brown, they collectively penned and produced multiplatinum number one smashes such as "thank u, next" and "7 Rings" for Ariana Grande's blockbuster thank u, next in addition to the GRAMMY® Award-winning Sweetener.
One day, the pair cooked up an idea they couldn't part with, which resulted in their debut single as Social House, "Magic in the Hamptons" [feat. Lil Yachty]. Not only did the track surpass over 100 million cumulative streams within a year, but it also paved the way for widespread acclaim from Billboard, Refinery29, HotNewHipHop, LADYGUNN, Ones To Watch, and more.
Embodying a singular identity, they retreated to a cabin in Big Bear, CA during early 2019 for a career first.
"It was technically our first session dedicated to us as Social House," says Mikey. "We were able to focus on our own thoughts and tell our story the way we wanted to. We had never done that."
"It was a big kumbaya trip hashing out our experiences and what we wanted to talk about through our music," smiles Scootie.
After 14 days sequestered from modern civilization in the mountains, they returned to Los Angeles with their debut, Everything Changed... EP [School Boy Records/Republic Records]. Under the influence of recent breakups experienced by the duo, the EP examines "a breakup in reverse" as it traces "the ups and downs of a relationship starting from its end and tracing back to its beginning."
The pair introduce the six-song EP with the single "Haunt You." Stark acoustic guitar gives way to a glitchy beat as dynamic voices careen past each other. The soulfully stoned folk verses give way to an airy hummable hook, "Never thought something so beautiful could haunt you."
"There's another layer to the song," explains Mikey. "We took the EP's relationship narrative and expanded upon it. At the beginning of a relationship, you're overwhelmed with love, but you're nervous. There are things that might haunt you or keep you up at night—in a beautiful way. It also reminds me of my sister who passed away from Diabetes complications last year. It's deeper."
"It's a beautiful event laced with reality," continues Scootie. "For me, I was dealing with my dad getting diagnosed with and battling ALS. We've equally experienced joy with a bit of sadness. Much of our music deals with the balance."
This balance profoundly carries through the EP's breakout single "boyfriend" with Ariana Grande. The world immediately fell in love with this blockbuster collaboration as it most clearly showcased the dynamics of the Social House sound. In a few short months, it gathered nearly 200 million cumulative streams, as the boys opened up Grande's Sweetener World Tour, following their standout performances at Coachella and Lollapalooza. Not to mention, they have attracted over 15 million monthly listeners on Spotify and counting. The duo capped off an unbelievable year by taking home "Song of the Summer" for "boyfriend" at the 2019 MTV Video Music Awards.
In the end, Social House invite listeners to feel right at home in their emotions.
"We just want you to feel," they agree. "We aim to connect, identify, and help people through things. It's what music does for us."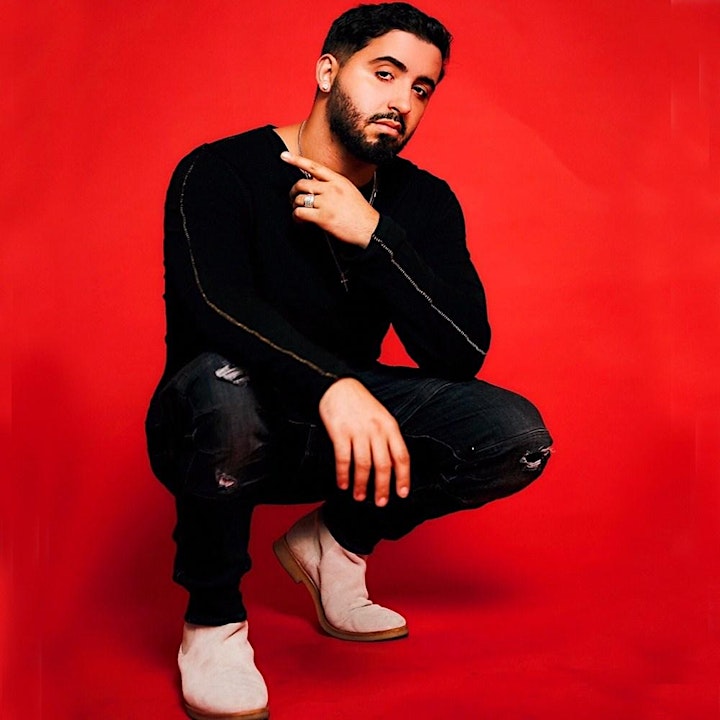 Colby O'Donis

Colby O'Donis is a 2 time Grammy Nominated artist currently in the studio working on his 2nd album.

Lineups and times are subject to change.

Any ticket suspected of being purchased for the sole purpose of reselling can be canceled at the discretion of EXIT/IN and/or Eventbrite. The maximum number of tickets available per purchase for each event is the maximum number permitted per customer. Your name, credit card, address, and email address will be verified. EXIT/IN and/or Eventbrite reserve the right to cancel any orders in excess of the stated ticket limit.

Valid government-issued photo ID required for entry.

Tickets available at the door (if not sold out).

No re-entry. No refunds - No exceptions.

Venue Information:
EXIT/IN
2208 Elliston Pl
Nashville, TN, 37203