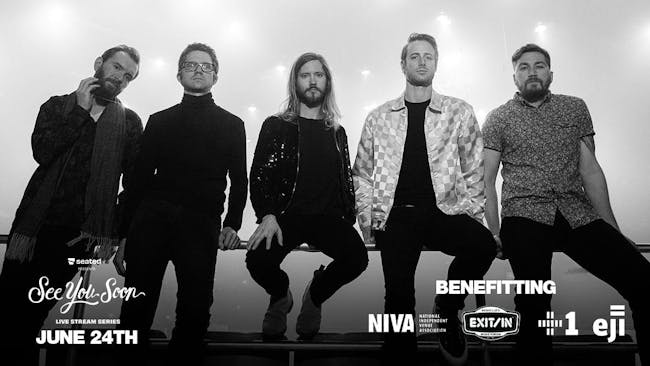 Moon Taxi Acoustic Live Stream
Moon Taxi
$15.00 - $18.00
Sales Ended
On Seated
Moon Taxi Acoustic Live Stream Benefitting Equal Justice Initiative, PLUS1, & the National Independent Venue Association
Moon Taxi is joining arms (from a distance, of course) with the legendary Nashville venue Exit/In and ticketing company Seated to launch a special live stream acoustic performance in support of NIVA, the National Independent Venue Association on Wednesday, June 24 at 7:30pm Central time. The live stream is part of Seated's "See You Soon Series," which works with artists to support their favorite neighborhood live music spot that has been impacted during the pandemic.
Proceeds from ticket sales will be distributed to Exit/In, its staff and Moon Taxi's band and crew. In partnership with PLUS1, proceeds will also go toward the non-profit Equal Justice Initiative which challenges racial and economic injustices in the U.S. Learn more about EJI here.
PLUS1 is a leading non-profit organization that mobilizes cultural leaders to bring visibility, awareness and funding for social and environmental justice. To date, we have engaged over 160 artists and festivals, including Arcade Fire, Beck, Cage The Elephant, Macklemore, One Republic, St. Vincent, Chrvches, Flume, Zedd, Lykke Li, and The National, unlocked $9.5Million for 250 spectacularly effective organizations, and catalyzed millions of fans to take action - registering to vote, volunteering locally, advocating for change with local representatives, and directly funding highly effective and worthy organizations. Learn more here.
NIVA's mission is to preserve and nurture the ecosystem of independent live music venues and promoters throughout the United States. At least 90% of NIVA's 2,000 members have said they will not make it without financial assistance. Let that sink in, 90% of venues like Exit/In may close this year. Thank you for considering a small donation in support of independent music venues everywhere. Learn more here.
Ticket Details
Advance Streaming Pass (Online)
$15 + $3 fees
Day of Show Streaming Pass (Online)
$18 + $3.60 fees
Start Time
7:30 PM CDT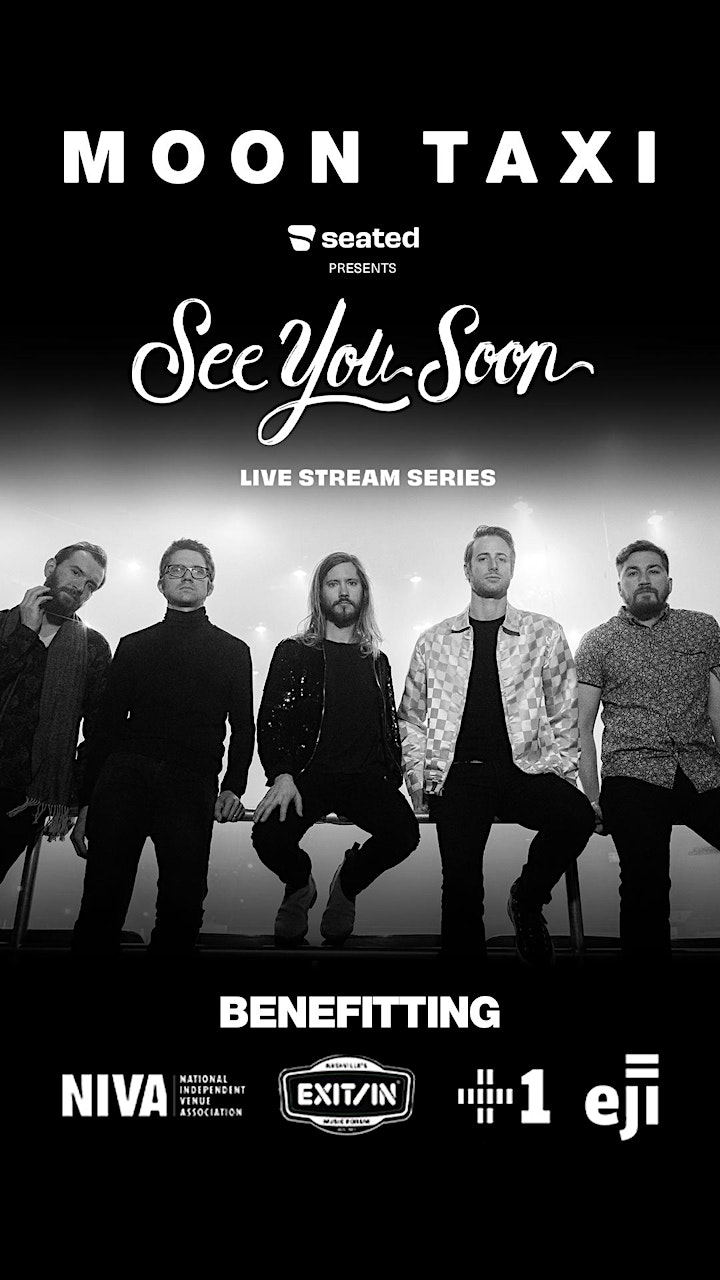 Venue Information: