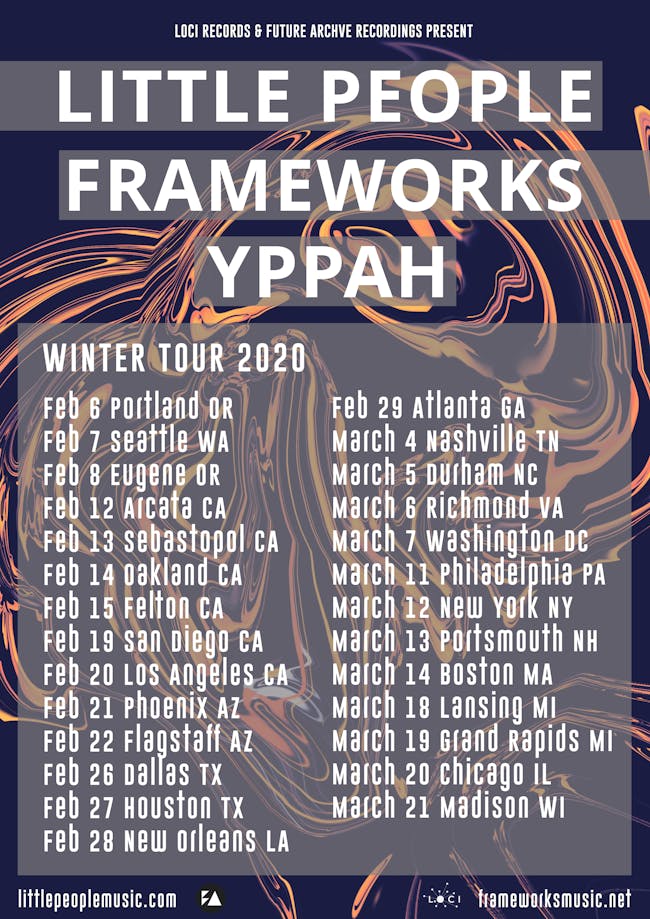 Little People
Frameworks, Yppah
$15.00 - $18.00
Tickets At The Door
Little People, Frameworks, & Yppah LIVE at EXIT/IN
Little People
You wouldn't think that growing up in the Swiss Alps in the 90′s would be the best place to be exposed to some of New York's best underground hip hop. However anglo-swiss producer Laurent Clerc, AKA Little People, argues he couldn't have been in a better place. Thanks to the forward thinking programming of Laurent's local radio station and a DJ with his finger on the pulse of a golden age in the making in New York – Laurent's musical education in all things hip hop was of the highest order. An old Mac and a stack of old LPs were mere catalysts for Laurent to try and emulate the sounds from across the pond.
A subsequent move to the UK introduced electronica to his broadening taste and influenced his own sound. Then followed work soundtracking short films and theater productions which added a cinematic element to his repertoire. Following a disheartening stint doing some production work for a Paris based hip hop label convinced Laurent that he should be doing things on his own terms. A self released EP led to being picked up by Illicit Recordings in London – through which "Mickey Mouse Operation" was eventually released. This was 2006 and his debut album only made a very modest splash. Over the subsequent years, however, it turned into something of a sleeper 'hit' – gathering fervent support in the US and slowly climbing the US iTunes electronic chart in the process.
Little people's sound is part beats, bleeps and snippets of other people's music. Stemming from hip hop, it effortlessly combines warm synths, intricate melodies and string arrangements. The cinematic quality of his sound led to his music being used on CSI and other shows in the US and UK.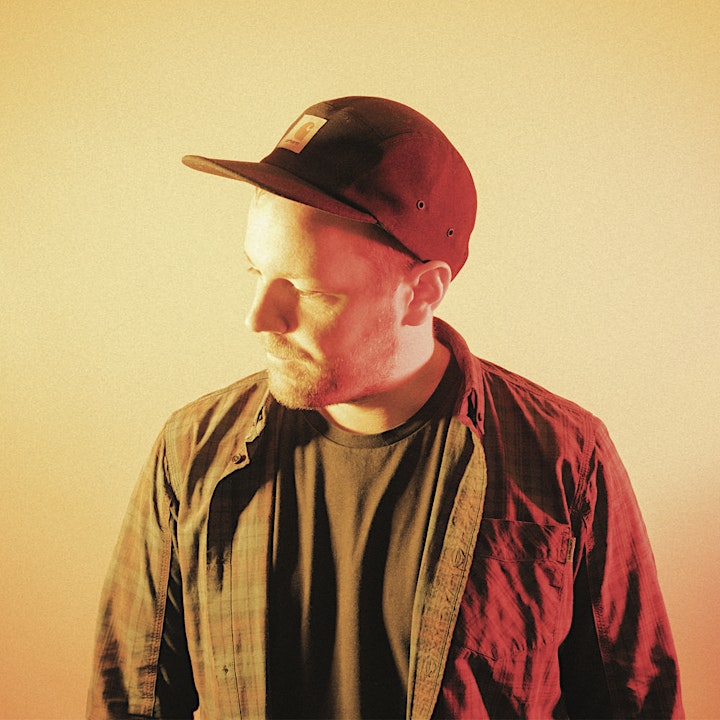 Frameworks
Manchester based producer Frameworks (Matthew Brewer) returns with his third studio album 'Imagine Gold' on LOCI Records. Sighting the album as a reflection of his taste rather than his skill, this album delivers a diversely influenced and executed body of work that reflects growth and maturity. Understated yet intricate, IG narrates and explores the process of creativity; "This album was about simplicity, about creating something I would listen to, ignoring the external validation I had often sought in the past to create something introspective and personal" explains Matthew. IG offers beauty and sophistication; it proudly states it's a different record from its predecessors and it walks into the limelight offering no apologies. Analogue synths and tape saturated drums show Matthew working with different palettes and expanding on past offerings.
Since Tides in 2015 Frameworks has been building a steady momentum playing the North American festival circuit, performing at Coachella, Electric Forest, Lightning in a Bottle, Camp Bisco, Global Eclipse Gathering, and the 20th anniversary of Shambhala. The most recent incarnation 'Frameworks live' takes audiences to a familiar place, giving the audience a truer representation of Matthews background and creative process.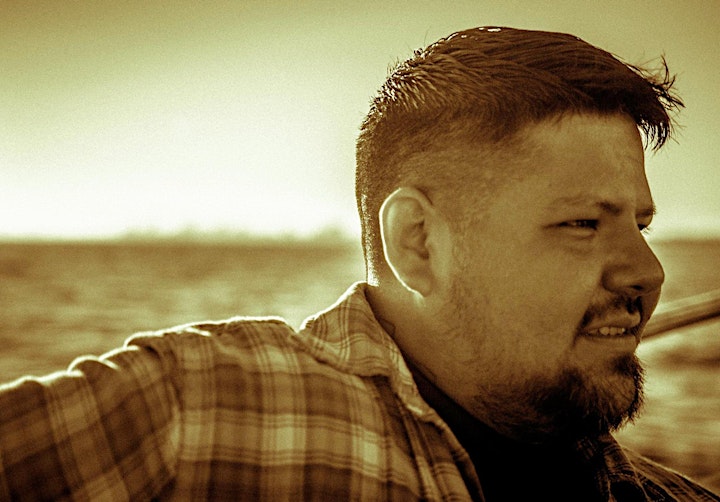 Yppah

Yppah (born Joe Corrales Jr.) has forged a career marked by ethereality and dynamism. Brought up on equal parts My Bloody Valentine and hip-hop, he has utilized a number of instruments and techniques in forging his place in the uplifting (yet firmly grounded) world his music inhabits. Previous records (2006's You Are Beautiful At All Times, 2009's They Know What Ghost Know, 2012's Eighty One) have harnessed his cultural heritage and relentless curiosity to brilliant effect, landing placements in films (21), video games (Alone In The Dark) and television series (House, CSI) as well as taking him on tour around the globe.

Tiny Pause is informed in large part by shifts in Yppah's life since his last work. Having toured the album, moved from Texas to Southern California and transitioned into more ambitious commercial work (for trailers, sound design and music libraries), Yppah soon found himself embracing hardware in a big way, experimenting with gear constantly while writing to find the best-suited combination for his workflow. The addition of two dogs to his home and a newfound hobby of surfing round out Yppah's biggest influencers for the direction of the new record. And it all shows - the celestial dips and rises in "Occasional Magic," the cascade of drums in "Little Dreamer," the fractured ascent of "Spider Hands," and the human-tinged glitches of "Neighborhoods" all point to an artist matured not only in sound but in perspective.

No refunds - No exceptions.

Lineups and times are subject to change.

Any ticket suspected of being purchased for the sole purpose of reselling can be canceled at the discretion of EXIT/IN and/or Eventbrite.

Valid government-issued photo ID required for entry.

Tickets available at the door (if not sold out).

No re-entry.

Venue Information:
EXIT/IN
2208 Elliston Pl
Nashville, TN, 37203