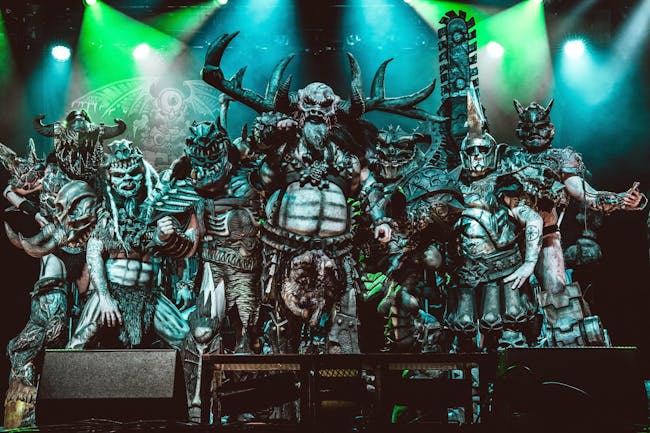 Gwar
Sacred Reich, Toxic Holocaust, Against The Grain
$30.00 - $35.00
Tickets At The Door
GWAR, Sacred Reich, Toxic Holocaust, & Against The Grain LIVE at EXIT/IN
THIS EVENT IS 18 AND OVER
No refunds - No exceptions. Lineups and times are subject to change. Any ticket suspected of being purchased for the sole purpose of reselling can be canceled at the discretion of EXIT/IN and/or Eventbrite. Valid government-issued photo ID required for entry. Tickets available at the door (if not sold out).
No re-entry.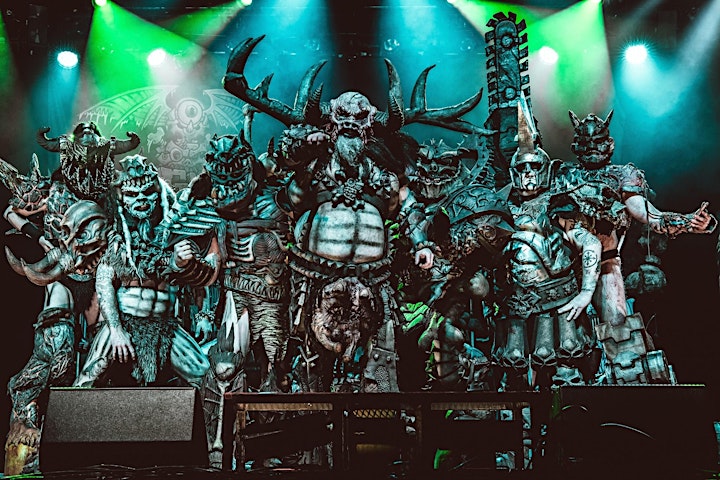 The story of GWAR is carved across the history of this barren and hopeless planet, but GWAR themselves are not of this world... their story begins in the deepest reaches of outer space. Long ago, the beings who would become the rock band GWAR were part of an elite fighting force, the Scumdogs of the Universe. For eons, they served as thralls to a supreme being known only as the Master. But one by one, each future member of the band earned a glaring reputation for being an intergalactic fuck-up. And so, they were banished, sent away on a fool's errand to conquer an insignificant shitball floating in a dark corner of the universe; the planet Earth. Once here, GWAR shaped the face of the globe, destroying and rebuilding the natural world, and giving rise to all of human history. Aliens to some, gods and demons to others, our erstwhile Scumdogs fucked apes to create the human race, and this fateful unplanned pregnancy would prove to be truly disastrous! Their new album, "The Blood of Gods" is nothing less than a sacred text chronicling the rise of humanity against their makers, and the massive battle between GWAR and the forces of all that is uptight and wrong with the world. Along the way, the bandchallenges the sins of their great mistake, from politics, pollution, and organized religion, to fast food, and factory farming. Humans are shown as what they are; a parasitical disease that must be eradicated before they suck the planet dry. Born of adversity, "The Blood of Gods" is a sonic scar...a question asked and answered...Death cannot kill GWAR. Nothing can. GWAR LIVES MOTHERFUCKERS!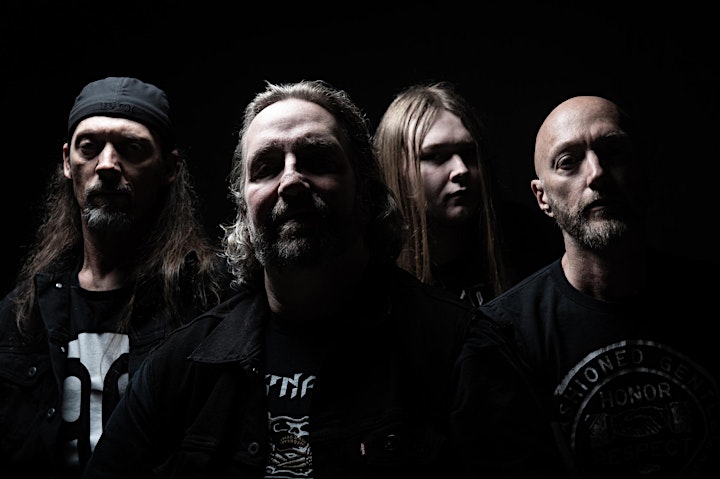 We are excited to begin again. Having Dave back in the band brings a new drive and determination. Adding Joey on guitar has infused us with energy and confidence. They are both monster players and make our band tighter and heavier. The new songs have been twenty years in the making and reflect the sum of our learning and experience. The lyrics are very personal, positive and encouraging. The music is heavy and driving. The experience of making this record has been incredible on every level, far exceeding our expectations. We hope you can feel what we put into it when you hear the songs. We can't wait to share it with you. Coming August 2019. See you out on the road. Peace and love.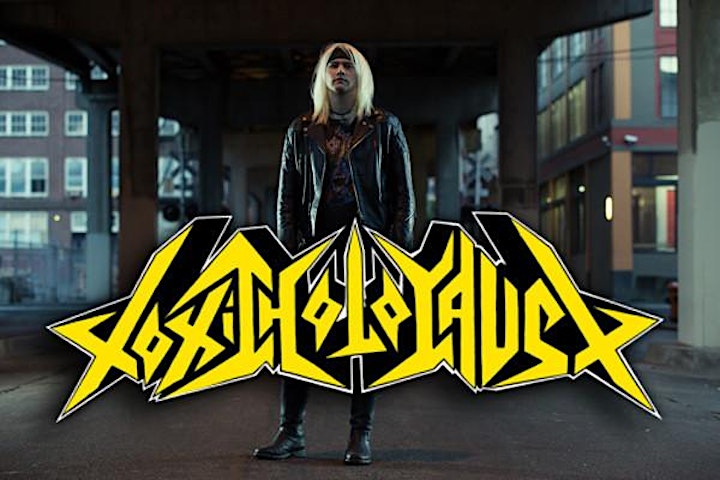 TOXIC HOLOCAUST mutated into existence in 1999, when Joel Grind merged his love for classic punk and metal into his ideal band. Like his influences - Bathory, Venom, English Dogs, Possessed, Broken Bones - TOXIC HOLOCAUST featured blazing riffs, gravel-throated vocals, and a deadly fixation on the evil in man and a post-apocalyptic world. Grind wrapped all of these elements up with a DIY attitude.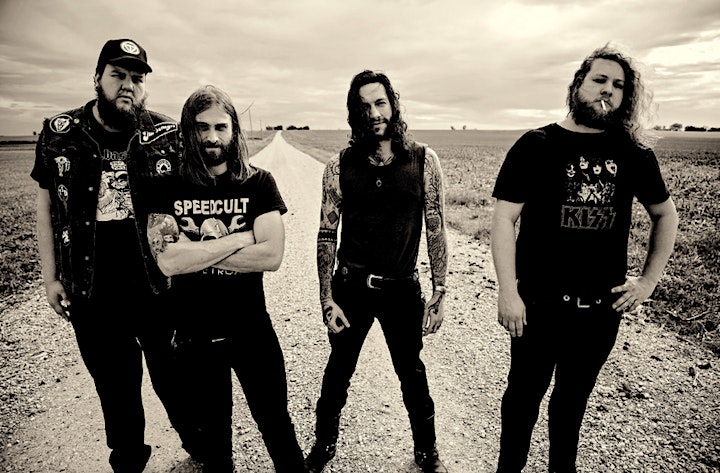 Living up to the title of their newest record, Against the Grain have proven themselves to be true warriors of the road. Blazing through the US with their brand of gear-shifting balls-to-the-wall music that incorporates all things heavy - ATG defies categorization as they seamlessly blur the lines of punk, rock, doom and thrash. With the release of their first self-titled full-length in 2009, ATG was an immediate hit - garnering an intensive local fanbase playing 50 shows throughout Michigan. With their intense live show and energized fanbase they were introduced to touring life by Hellmouth and The Meatmen, and began their transformation into a fully-functioning road act. The boys in ATG have yet to look back. After 75 dates in 2011, ATG followed up with 2012's Motor City Speed Rock and 150 dates in support. Their efforts caught the attention of Self-Destructo Records, who in 2013 released their 3rd full-length, Surrounded By Snakes to such acclaim that they re-leased Motor City Speed Rock on 10" as well. Maintaining a DIY tour ethic, ATG built a national fanbase with their bare hands - quenching the thirst for fast and heavy rock and roll throughout the land. With 650 dates and counting since hitting the road in 2011, ATG has also toured alongside an impressive assemblage of notable acts including - Nashville Pussy, Valient Thorr, Church of Misery, Guttermouth, The Meatmen, The Koffin Kats, Voodoo Glow Skulls, Bongzilla, Atomic Bitchwax, Night Demon, Black Cobra Zoroaster, Hellmouth, The Hookers, Beast in the Field, Lo-Pan and shared the stage with Zeke, St. Vitus, Orange Goblin, Electric Frankenstein, Agent Orange and many more. ATG's heavily anticipated 4th full length entitled Road Warriors is set to release on July 31st on Self- Destructo, and is primed to stake the claim for this Motor City combo's place in the world of all things rock and roll. Against the Grain is: Chris Nowak - Bass/ Lead Vox Rob Nowak - Drums, Back ups Nick Bellomo - Lead guitar, back ups Kyle Davis - Guitar, vox, touring Discography - Self Titled - Nov 2010 7" split EP with ChapstikNov 2011 *Sold Out Motor City Speed Rock May 2012 Self-Destructo Records (CD / LP - 03/14) Surrounded By Snakes May 2013 Self-Destructo Records (CD / LP) Road Warriors July, 2015 Self-Destructo Records (CD / LP)

Venue Information:
EXIT/IN
2208 Elliston Pl
Nashville, TN, 37203