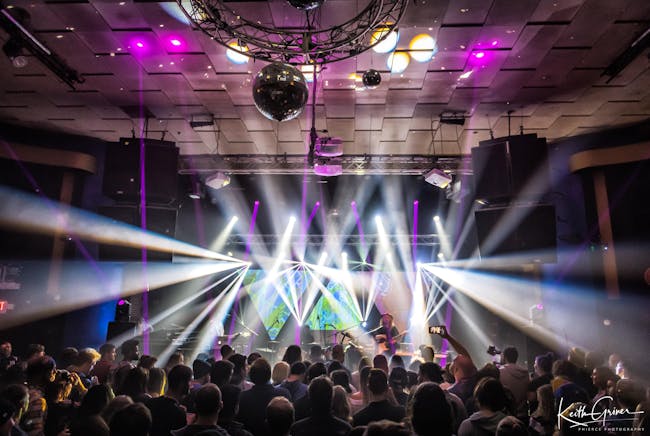 Dizgo, Captain Midnight w/ Cosmic Shift LIVE at EXIT/IN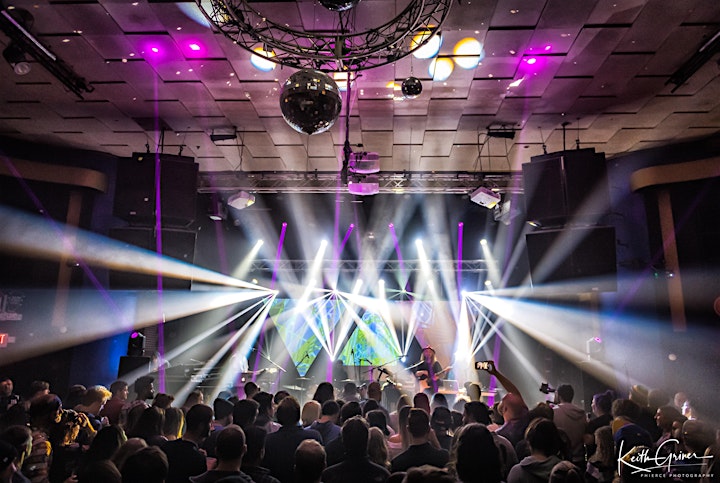 Dizgo
Since their start in 2016, Dizgo has been rapidly catching fire due to their busting-out-all-the-stops attitude and dynamic performances. The Bloomington, IN, based trio is known for their high-energy live shows, with a unique sound that can't quite be narrowed down to anything too specific. But one thing is certain, they will have you in a state of constant motion, dancing non-stop until the venue makes everyone go home for the night.
Dizgo redefines the live experience by blending the jamtronica sound with funk, deep-groove soul, and explosive rock and roll - taking the audience on a musical journey that includes intricate compositions and extended improvisation. The result is something both danceable and introspective: soulful vocals, interweaving analog synths, and addictive licks, all which join forces under the banner of Dizgo. Recently the band has been decimating fans all over the country and playing major music festivals like Summer Camp, Resonance, Sonic Bloom, Beanstalk and more. They have shared the stage with Pigeons Playing Ping Pong, Papadosio, Aqueous, The Main Squeeze and many more.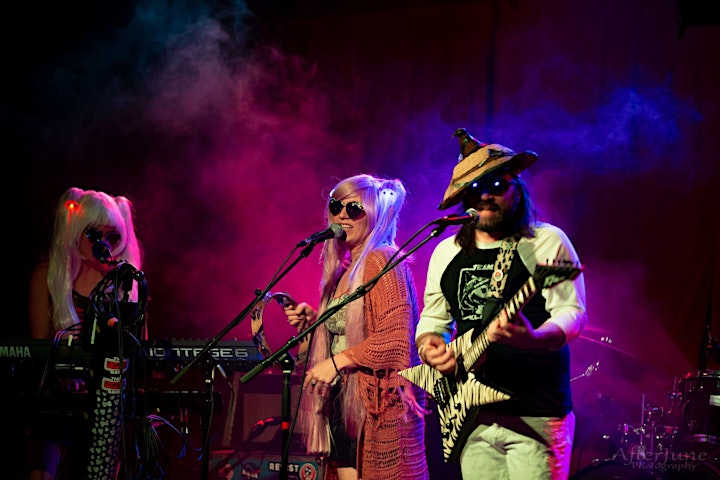 Captain Midnight Band
The Captain Midnight Band plays "Waterbed Rock & Roll" - a unique hybrid of Jam/Rock/R&B with a heavy emphasis on visuals and humor.
Formed in New Orleans and currently based in Nashville, the band pays homage to both cities, musically straddling the line between polished and greasy, slick and sloppy, with an unrelenting commitment to dazzling every single person in attendance.
Four studio releases and a near decade of consistent touring have earned the band an every-growing fanbase of open-minded music lovers who demand musicality and entertainment.
The band's unique appeal has landed them on club, theater, and festival dates with such diverse artists as Dark Star Orchestra, Leftover Salmon, Moe., Twiddle, Tauk, Karl Denson's Tiny Universe, NRPS, Yonder Mtn String Band, and many other fabulously freaky acts.
Brace your face for an evening of Waterbed Rock & Roll, courtesy of the Captain Midnight Band.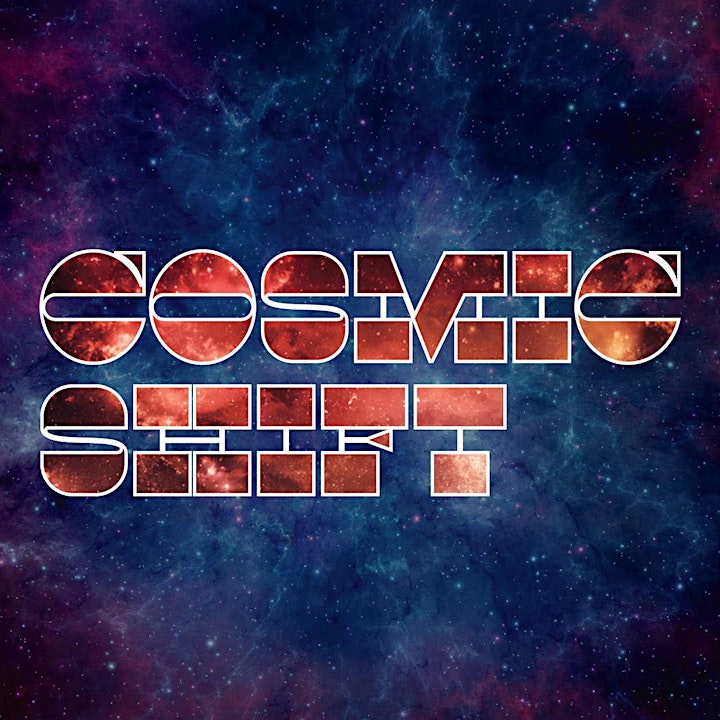 Cosmic Shift

Cosmic Shift is a jam band from Nashville, Tennessee. Some have described their sound as space funk, though it can range wildly through many genres. More integral to the music than any genre or style is the renewing experience that many people have at their shows. Cosmic Shift seeks to prove to the audience that each one of them is just as important to the creative collaboration as any person on stage. Deep improvisation is a vehicle that allows each show to have a unique flavor. If you are looking for a great time with good people, come join the party!

Lineups and times are subject to change.

Any ticket suspected of being purchased for the sole purpose of reselling can be canceled at the discretion of EXIT/IN and/or Eventbrite. The maximum number of tickets available per purchase for each event is the maximum number permitted per customer. Your name, credit card, address, and email address will be verified. EXIT/IN and/or Eventbrite reserve the right to cancel any orders in excess of the stated ticket limit.

Valid government-issued photo ID required for entry.

Tickets available at the door (if not sold out).

No re-entry. No refunds - No exceptions.

Venue Information:
EXIT/IN
2208 Elliston Pl
Nashville, TN, 37203