Daybreak Drive
Artifas, Savage After Midnight, Lonelyouth
Daybreak Drive, Artifas, Savage After Midnight, Lonelyouth, & Lights of Marfa LIVE at EXIT/IN
THIS EVENT IS 18 AND OVER
No refunds - No exceptions. Lineups and times are subject to change. Any ticket suspected of being purchased for the sole purpose of reselling can be canceled at the discretion of EXIT/IN and/or Eventbrite. Valid government-issued photo ID required for entry. Tickets available at the door (if not sold out). No re-entry.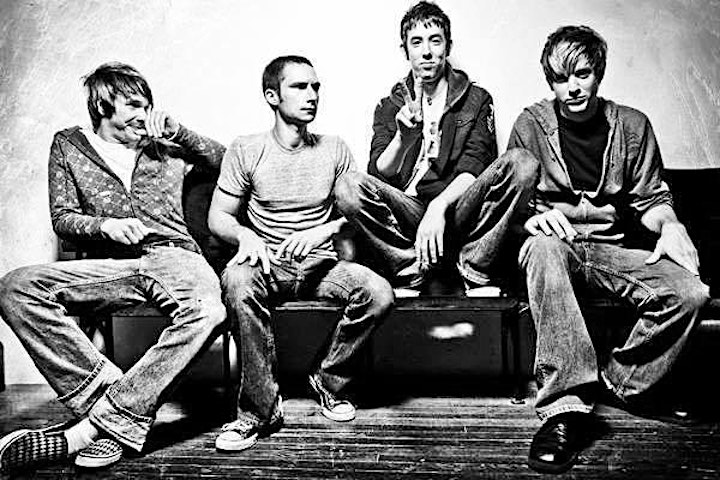 Daybreak Drive were a party rock band from Nashville, originally known as Falling For Yesterday.
Members:
Daniel John Schafer – Vocals
Nic Brooks – Guitars/Vocals
Jim McLemore – Bass/Drawl
Matt Naff – Drums/Vocals
They released an album, Prelude and an EP, Out & Out. They appear to be dormant, not known if they will get back together.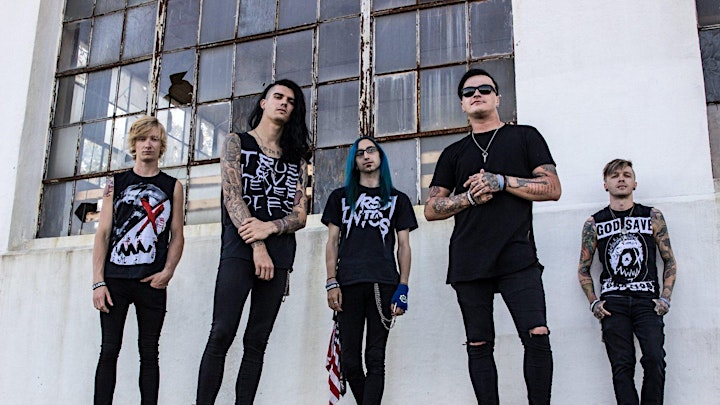 Artifas is a modern rock band from Memphis, TN. It is comprised of Scottie Somerville, Cody Criswell, and Michael Miller.
Artifas is about the music. The members of this band came from numerous backgrounds from metal to classic rock. They used these influences to create their own sound to make their mark in the industry.
They began recording demos in their own studio, based in their hometown of Martin, TN in the early months of 2011. After months of bouncing around from city to city and making attempts at recording with once famous artists, the band finally decided on Blake Allison of Egypt Central to produce their debut release.
The debut record focuses on the concept of duality, and the balance of good and evil that resides within every person. The selection of songs set for the record vary from easy listening, melodic tunes, to more high energy, heavier songs, a stylistic array that the band is known for.
With an exciting, energetic stage show and powerful music, Artifas plans to reach out to music lovers around the world.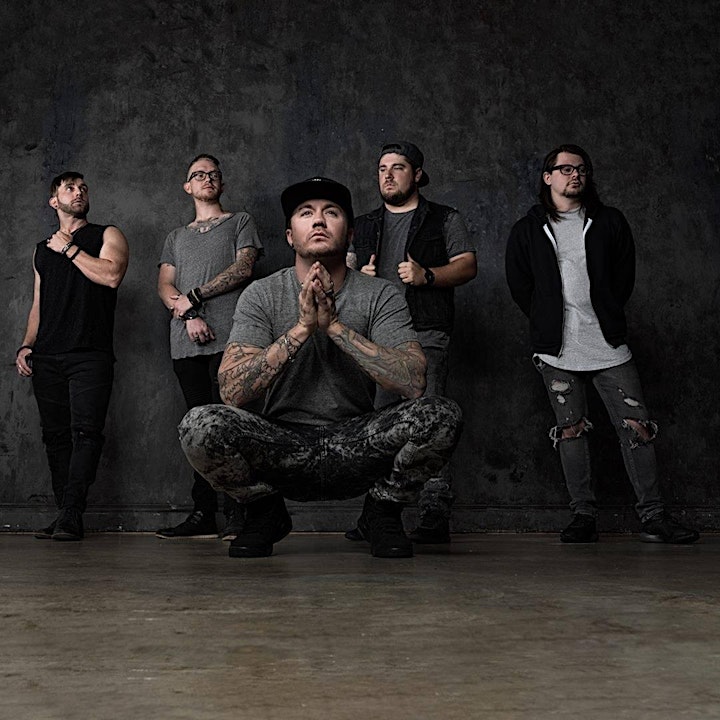 Dogged perseverance and unyielding determination are qualities shared by countless bands struggling to break out from their hometown club scene and onto the arena stage. Memphis, Tennessee quintet Savage After Midnight have exhibited far more patience and dedication than most as they've geared up for their debut EP release, "11:59" on RED Music/The Century Family on March 8th, 2019.
Since the band members formed in 2009, Savage After Midnight have been sidetracked by an obligatory name change, a studio fire, scrapped recordings from different producers, a crippling lawsuit they had nothing to do with and an 11th hour record label change. We've been put through the wringer, man," says vocalist Shi. "We've totally been fed through it. If it's true that what doesn't kill us makes us stronger than we must be the strongest band in the world."
The years of trial and error, and even more years of being uprooted and returning to square one made Savage After Midnight a more professional band, improving their chemistry and allowing them to fine tune their presentation both live and in the studio. The band connected with producer John Falls (Egypt Central) and recorded what would become the "11:59" EP. The band's "work-hard-by-day, rock-harder-by-night" ethos is poured into a collection of songs that are an energized, emotional introduction to musicians that desperately want to make a mark, but only on their own terms. S.A.M. music is aggressive, but still has pop sensibilities. The tracks are colored by galvanic hard rock passages, a contrast of screamed melodies and soaring hooks, and it's augmented by electronic segments that give the band a modern edge.
"10 Feet Tall," the first single and video release from the EP is already making inroads at SiriusXm Octane and Music Choice. It's anthemic and energizing, building from a melodic verse, through a propulsive bridge and into an unforgettable chorus. "Unleash," the opening cut on the EP, is a message of empowerment in the face of adversity, driven forward by steady backbeats, chugging guitars and electronic effects. "Heartless Machine" is an intense song about soldiers who are sent to war and desensitized, trained so that they will obey commands that civilians never have to contemplate.
Savage After Midnight has toured with Shinedown, Sick Puppies, and Story of the Year. They are setting up the release of "11:59" with a leg of East Coast dates opening for Pop Evil. More tour dates are being confirmed, and the band also has additional songs recorded for another EP to be released in late 2019 or early 2020.
Living up to the band's name, leader Shi admits: "We all like to get wild. There's something savage about us when it comes to throwing down and partying – it's just who we are. We work really hard, but at the end of the day we're down for a good time. We'll put on whatever work hat we have to, but once it strikes midnight it's our time and it's time to tear it up." 2019 will be the year that Savage After Midnight tears through the rock world and at long last, makes it mark.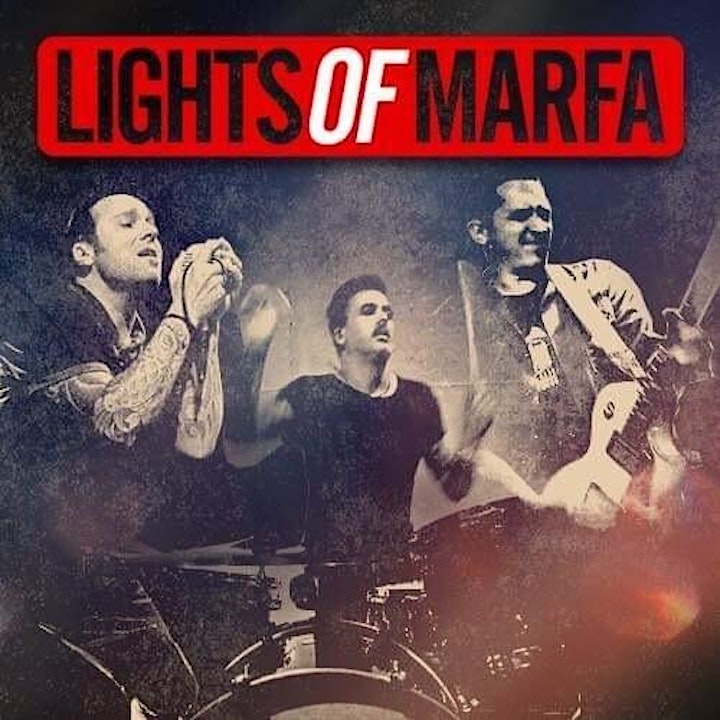 Lights of Marfa is a modern rock band from Nashville, TN following in the footsteps of hook driven rock bands like Stone Temple Pilots, Alter Bridge, Velvet Revolver, Breaking Benjamin, Foo Fighters, and Alice In Chains.

Lights of Marfa is Benjamin Hatch (ex-Vulpine) on vocals, Jeremy Blackstock (ex-Faktion/ex-Adalene) on drums and Corey Rozzoni (ex-Burden Brothers/ex-Adalene) on guitar.

Venue Information:
EXIT/IN
2208 Elliston Pl
Nashville, TN, 37203