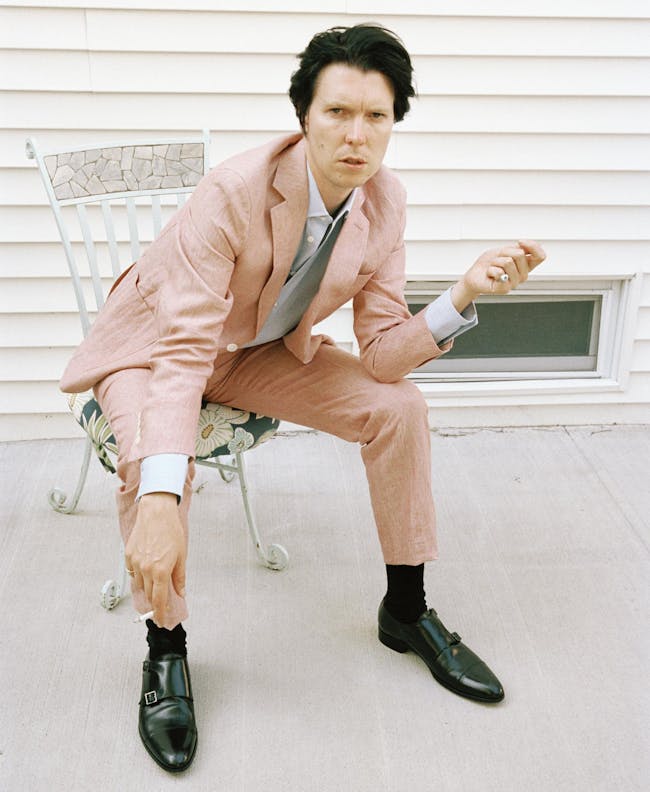 Alex Cameron w/ Holiday Sidewinder & Emily Panic LIVE at EXIT/IN
THIS EVENT IS 18 AND OVER
No refunds - No exceptions. Lineups and times are subject to change. Any ticket suspected of being purchased for the sole purpose of reselling can be canceled at the discretion of EXIT/IN and/or Eventbrite. Valid government-issued photo ID required for entry. Tickets available at the door (if not sold out). No re-entry.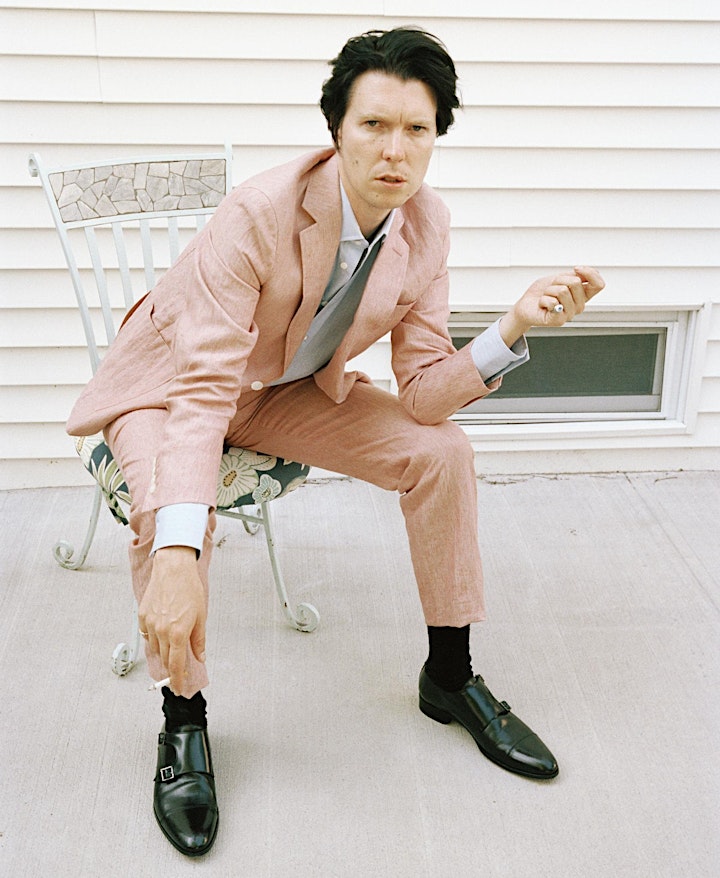 Alex Cameron rewrites the rules of intimacy. Whether it be as a photographer, songwriter, or performer, the Sydney-native spins unflinching truths through singular fictional narratives, chameleonic as he slips in and out of the mindsets of contemporary villains, the people we hold at arm's length (for good reason). His minimal debut Jumping the Shark offers a synth-driven understated exploration of deadbeat parents, failing showmen, and all that comes with the dark, seediness of show biz. 2017's Forced Witness, produced by Jonathan Rado and including collaborations with The Killers' Brandon Flowers, zeroes in on the alpha male. Plush, glimmering '80s pop, all synths and sax, skitters over the dark underbellies of Bad Men, the toxic masculinity lurking in corners of the internet or in pubs, and the feeling that even if you want to, you can't look away. And why would you? Across his work, Cameron inhabits the darkness effortlessly -- his solution to the mayhem is a danceable and dangerous earnestness, vivid portraits of misfits' views of the world.
Known for a red-hot live show, thanks to both Cameron's dancing chops and his chemistry with business associate and sax player Roy Molloy, Cameron and associates have spent the better part of the last several years touring globally, both as headliners and as support for the Killers, establishing themselves as bonafide road dogs and building up a die-hard fan base. Because in these chaotic times when we aren't able to look away, Cameron is offering us a pure account as he's seen it.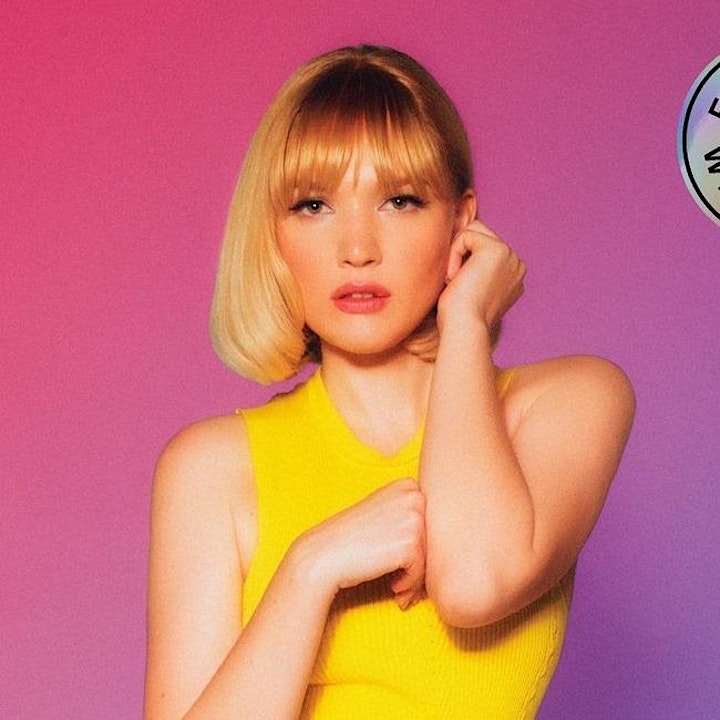 Holiday Sidewinder
Hailed by the press as a "global pop sensation" (Paper), "a shining light in the darkness" (LA Record) and "a blinding force to be reckoned with" (Purple Sneakers), Holiday Sidewinder has arrived. She just dropped her powerful debut album Forever or Whatever - a whip-smart, anthemic and bold collection of pop songs driven by shimmering synths and classic late-night disco beats.
Invoking the electrifying energy of icons Prince, Debbie Harry and Madonna, Sidewinder has rapidly amassed a dedicated following from her jaw-dropping live show. From strutting around seated elderly crowds at an Opera House in a silver bikini to serenading Bradley Cooper from a bar-top in an underground New York City club, this Al Cam band alumni is here to entertain you.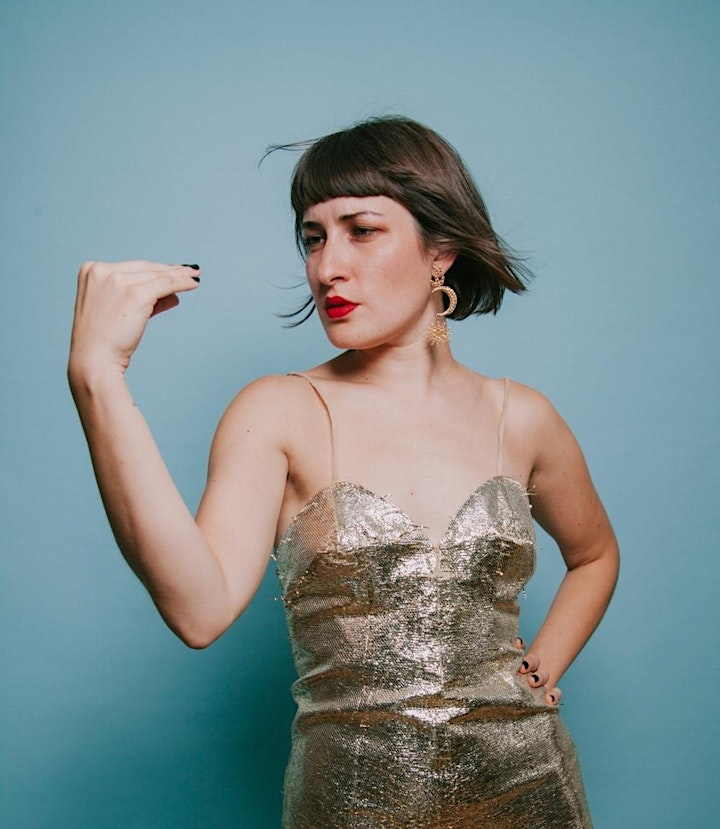 Hello I am Emily. I am a Comedian, Musician, Writer and sometimes I DJ in bars with my Dad. I currently reside in Brooklyn, NY.

I have written, produced and been featured in comedy videos for such websites as Pitchfork.TV and Funny or Die, I play a recurring character named Hard Melissa and write for the Metal Talk Show Two Minutes to Late Night, and I was recently featured in a sketch on The Break with Michelle Wolf on Netflix. I have performed standup all over our beautiful country, mostly recently on a tour opening for Alex Cameron.

I once wrote this fun column about Thrifting for Millihellen / Jezebel

I host and produce a monthly comedy show at Max Fish in the LES with my pal, Lillian Devane

I was formerly a touring and session singer and bass player and have performed with such groups as Foxygen, Run the Jewels, Sleigh Bells and Miike Snow.

My toes are pretty much always cold, Feel free to drop me a line!

Venue Information:
EXIT/IN
2208 Elliston Pl
Nashville, TN, 37203